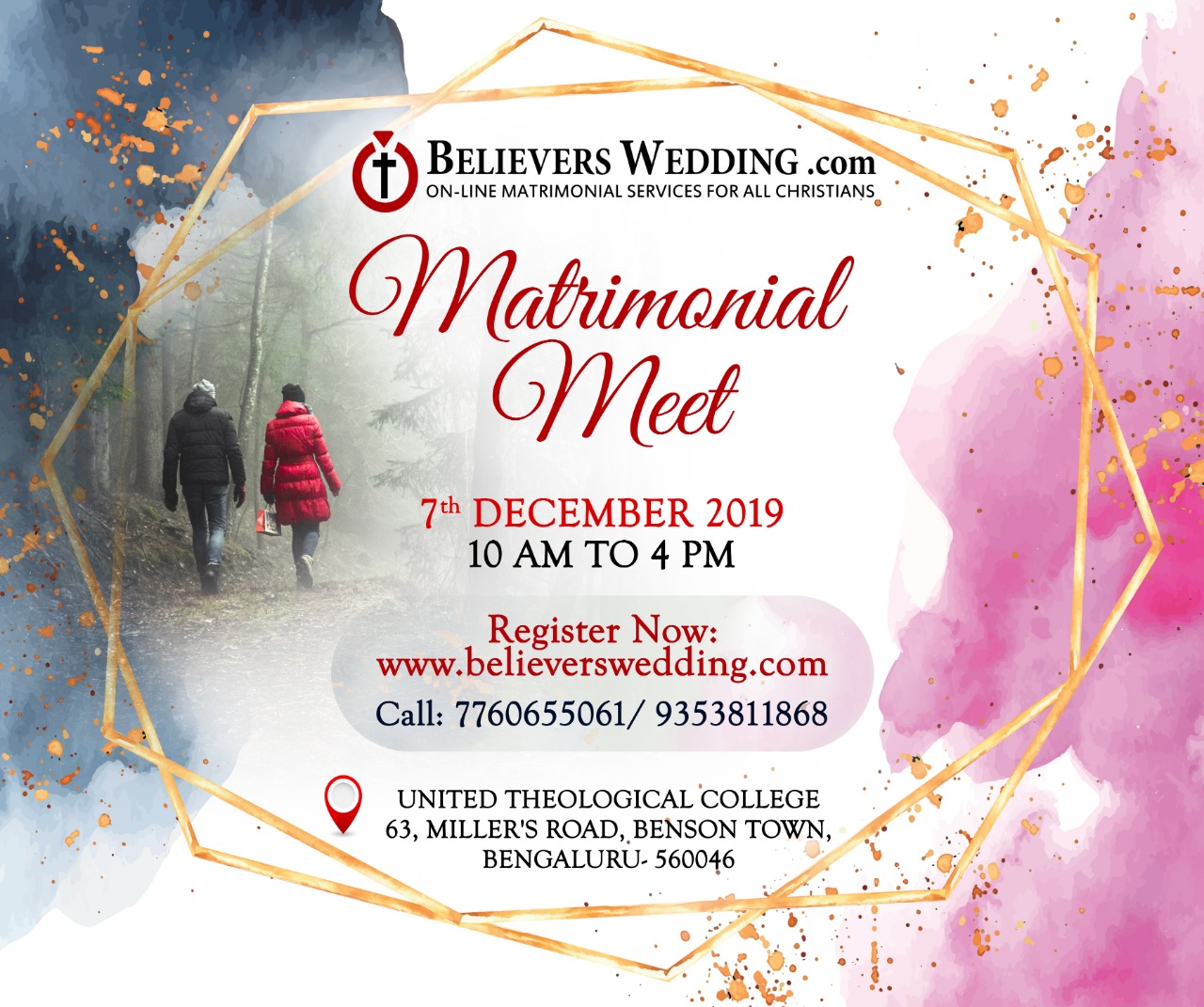 07-Dec-2019
Fee: Rs.1000/-
Believerswedding.com is organising a Matrimonial Meet on 7th Dec 2019. This is a wonderful opportunity to browse through 100s of profiles according to your interest with the help of our counsellors. You can meet the prospective Grooms and Brides along with their parents / Pastor. Everything happens Under One Roof.
Time: 10:30am to 04:00pm
Venue: The United theological college, 63, Miller's Road, Benson Town, Bengaluru, Karnataka 560046
Few points to be noted:
Photocopy of their ID proof (Voter's ID/ Passport / Aadhar card/ driving license).

Full / half size photographs (Soft copy / Hard copy)
Prior online registration is mandatory to participate in this event
For more details, contact us:
Email: info@believerswedding.com
Phone numbers: 7760655061/ 080-25482036/ 9353811868
(Office Work hours: Mon - Fri: 10:00am to 5:00pm)
Note: Please make the payment online to confirm your participation. If you have chosen to pay later, only "payment by cash" is available at the venue.
Address:
No: 46, Millers Road, Behind Cantonment Railway Station, Bangalore 560046